Few days before the end of October 2006, the following text messages were sent to a handful newsmen and few Baguio residents; "HELP DRUM UP D NEED 2 PROTECT R REMAINING FOREST ON SAT OCT28 BY TAKNG PART IN D "24 HRS IN BUSOL" PICTORIAL AT D WATRSHED. COM W UR DIGITAL OR FILM CAMERAS N SHOOT WATS HAPNING @ BGO'S SOURCE OF H20. IMAGES OF PARTCPNTS WIL B POSTED ON A WEBSITE ABOUT BUSOL. ACTVTY STARTS W A BRIEFNG AT THE BRM ECO-WALK SHED 9AM. PLS PASS. ART TIBALDO".
As a result, a motley group of interested individuals showed up at the said forest and this website was created. Please click on the left links to view the participant's images.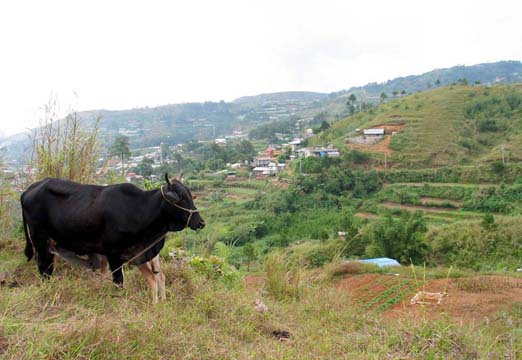 How this concept came about
In August 7, 1991 just a year after a killer earthquake shook Baguio into devastation, a group of amateur and practicing photojournalists documented the city in its state of reconstruction. Again in August 27-28, 1997 when the former American Air Base Camp John Hay was about to be redeveloped into what it is today, a similar project took place following the "a-day-in-a-life" concept of photo documentation.
Recently, a report presented during a regular Baguio Regreening Movement (BRM) meeting bared an alarming condition of the Busol forest. Busol is the source of water to one third of the city's populace and the report disclosed human activities in the area. As a result, the BRM-Committee on Clean Air initiated this project to drum up support and bring about awareness on the need to protect the watershed.
Any comments to this website and suggestions on how to protect Busol are welcome. Please send it to:
bantaybusol@gmail.com